Electronic Diagnostic Service
EVT an automotive Equipment and Electronic Repair Service specializes in most categories of electronic repair such as: Power Supplies, Circuit Boards, Controllers & Displays, Electronic/Electrical & Mechanical Assemblies, Motor Drives, Measurement Equipment and Scanners plus much more.
EVT, a leading automotive equipment and industrial electronics repair company will provide your business with a quick diagnosis for most brands. We guarantee efficient service and will quickly identify the problem and repair your electronic equipment.
Even if you are not sure what the brand name of the malfunctioning unit is, we will repair it and get your operation up and running quickly.
Advertised price includes evaluation only. Buyer is responsible for shipping. If repair service is provided by our company, return shipping is free. If customer choses not to have repairs completed, they are responsible for the return shipping.
Advertised price if for diagnostic evaluation service. If repair is provided by our company, evaluation fee will be applied towards the total repair cost. Return shipping is free with all repairs. If customer declines repairs, it is their sole responsibility to accept diagnostics fee as well as return shipping charges.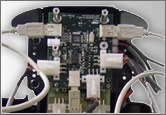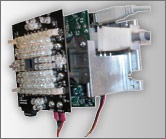 Viewing 1 - 0 of 0 matching product found.